Make Your Dream of Flight a Reality With
Clear Air Aviation LLC
Learn to Fly With the Best!
Flight Training
Learn to fly with one of Western New York's most successful team of flight instructors. Gold Seal-Certified by the FAA, Clear Air Aviation LLC's founding instructor has a proven track record of successfully training pilots of all skill levels. More student pilots complete their flight training with Clear Air Aviation LLC than the national average and other local flight schools because of a dedication to the art of flight instruction. Clear Air Aviation LLC's rates are highly competitive, the similar to or lower than other Western New York flight schools.
Learning to fly is unlike any other endeavor you will take on. You deserve nothing but the highest quality flight training. At Clear Air Aviation LLC, quality flight training at a reasonable cost is not just a goal, it's a reality.
We offer normal one-on-one scheduled training sessions that fit your schedule, as well as personalized accelerated multi-session daily training to help you finish training fast!
Recurrent and advanced training also available. If you just want to get freshened up in a plane, we are here to help!
PURCHASE A DISCOVERY / INTRO FLIGHT. CLICK HERE!

The choice is Clear...
Click on the image above to see what's being said about Clear Air Aviation LLC!
Aircraft Ferry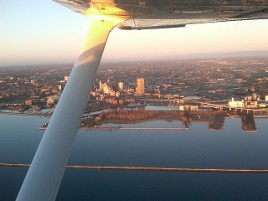 Based on availability, we also provide aircraft ferry services and transportation in customer owned aircraft (not a public charter service.) We have experience in all types of airspace, weather, and light aircraft. Our ferry service, the Clear Choice.
Contact us at (716) 444-0232 or

Clear Air Aviation LLC: Your Clear choice in Flight Training
Become a Facebook fan today, and follow us on Twitter!
*See our new section, News for the latest developments at Clear Air Aviation LLC!*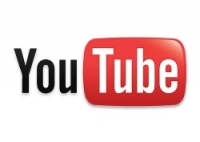 (Click the image above to see Clear Air Aviation LLC's YouTube Channel!)