Make Your Dream of Flight a Reality With
Clear Air Aviation, (716) 775-2359
Learn to Fly With the Most Experienced Flight Instructors in Western New York!
Flight Training
Learn to fly with one of Western New York's most successful team of flight instructors. Clear Air Aviation has a proven track record of successfully training pilots of all skill levels, and is home to the largest collaboration of flight instructors that work in Airline, Corporate and Military sectors of the business, giving them an unsupassed level of real world knowledge and experience. More student pilots complete their flight training with Clear Air Aviation than the national average and other local flight schools because of a dedication to the art of flight instruction and unparalleled experience. Also, Clear Air Aviation's aircraft rental rates are among the lowest of Western New York flight schools.
Learning to fly is unlike any other endeavor you will take on, and you deserve nothing but the highest quality flight training. At Clear Air Aviation, quality flight training at a reasonable cost is not just a goal, it's a reality.
We offer normal one-on-one scheduled training sessions that fit your schedule, as well as personalized accelerated multi-session daily training to help you finish training fast!
Recurrent and advanced training is also available.
The choice is Clear...
Click on the image above to see what's being said about Clear Air Aviation!


Clear Air Aviation: Your Clear choice in Flight Training
Become a Facebook fan today, and follow us on Twitter!
*See our new section, News for the latest developments at Clear Air Aviation!*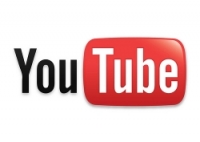 (Click the image above to see Clear Air Aviation's YouTube Channel!)