Meet the Instructors
Click Here to see real in-flight videos at Clear Air Aviation LLC
Peter Treichler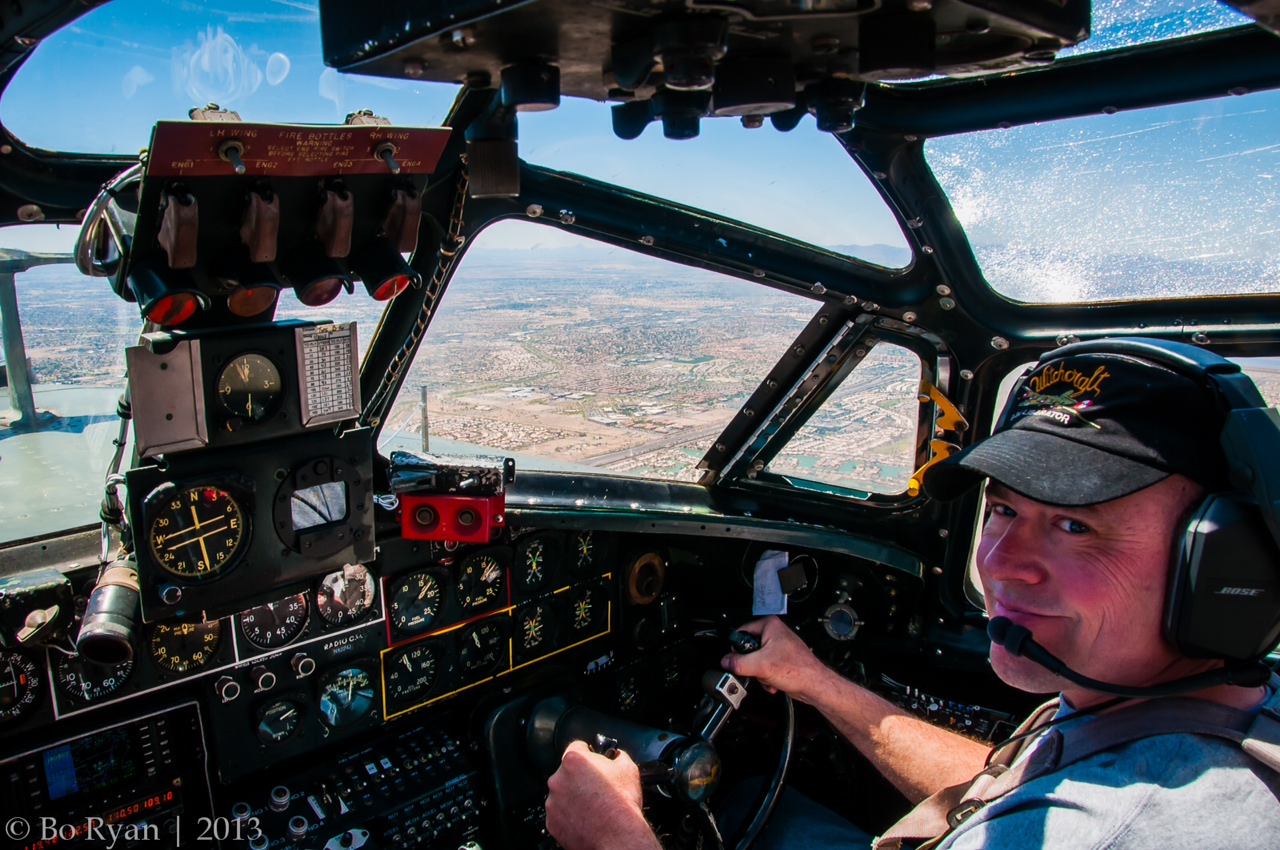 Peter owns Quality Aero LLC, an aviation consulting company based out of Akron Airport (9G3). Quality Aero owns all of the flight school aircraft and provides management services for it. Being an FAA Designated Pilot Examiner, he provides check rides to flight school applicants for certificates ranging from Sport Pilot to Airline Transport Pilot.
Being multiengine rated and a certificated flight instructor, Peter has 25 years of experience as a professional pilot and flight instructor. He specializes in vintage aircraft and warbird flight instruction. Peter holds an multiengine Airline Transport Pilot certificate, with Commercial Single Engine Land and Sea privileges. He is type rated in 13 different aircraft including, the B24 Liberator, B25 Mitchell, and several vintage jets. He holds a Gold Seal Flight Instructor Certificate Single Engine, Multiengine, and Instrument Airplane.Peter is also an active A&P mechanic with IA privileges. In his spare time he flies a Boeing 787 for a major US airline. His favorite airplanes to fly are the Piper J3 Cub and the North American P51 Mustang.
Dennis Borkowski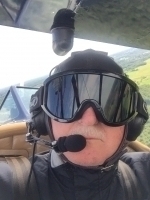 Dennis was born and raised in Western New York. He mostly lived here except for short periods of time in New England, Florida, and California. He became interested in aviation through his father who was a radio operator, radar operator, and gunner on a B-24 in World War 2. His father then worked at Cornell aeronautical Lab which became Calspan; Dennis was taken there to see the planes and meet the pilots. His first flight was in a Cessna 170 that belonged to the Calspan flying club. He also lived near Edwards Airforce Base in California while his father worked on a project there. Dennis started flying while in high school at the then Buffalo Air Park on Clinton Street in West Seneca, NY in a Cessna 150. However, as soon as he got his private pilot certificate, his instructor asked what he wanted to do next. Dennis said that he wanted to fly his instructor's plane, an Aeronca Champion. That became his early start in tailwheel airplanes and has always preferred them since.
Dennis earned his commercial pilot and flight instructor certificates at Embry-Riddle Aeronautical University . His instrument rating and multiengine rating were completed locally. He has been instructing since 1969. Dennis has also flown in FAA Part 135 commercial operations in light twin-engine aircraft for several years. He also has many years flying skydivers locally and elsewhere in Cessna 180, 182, 185, 206, 207, Dehavilland Canada Beaver, and Twin Otter aircraft. Dennis has also flown the Beechcraft King Air. In recent years he has been ferrying vintage aircraft, mostly biplanes, around the country between restoration shops and customers. Dennis has been fortunate to fly award-winning aircraft and meet important people in the industry, and he enjoys instructing people in those planes and the airplanes at Akron, especially the Aeronca Champ! A man with a big heart, he also volunteers time to animal rescue organizations, and recently adopted a pit bull found in Buffalo, near death and in freezing conditions. The dog is now happy and healthy!
Jared Cummings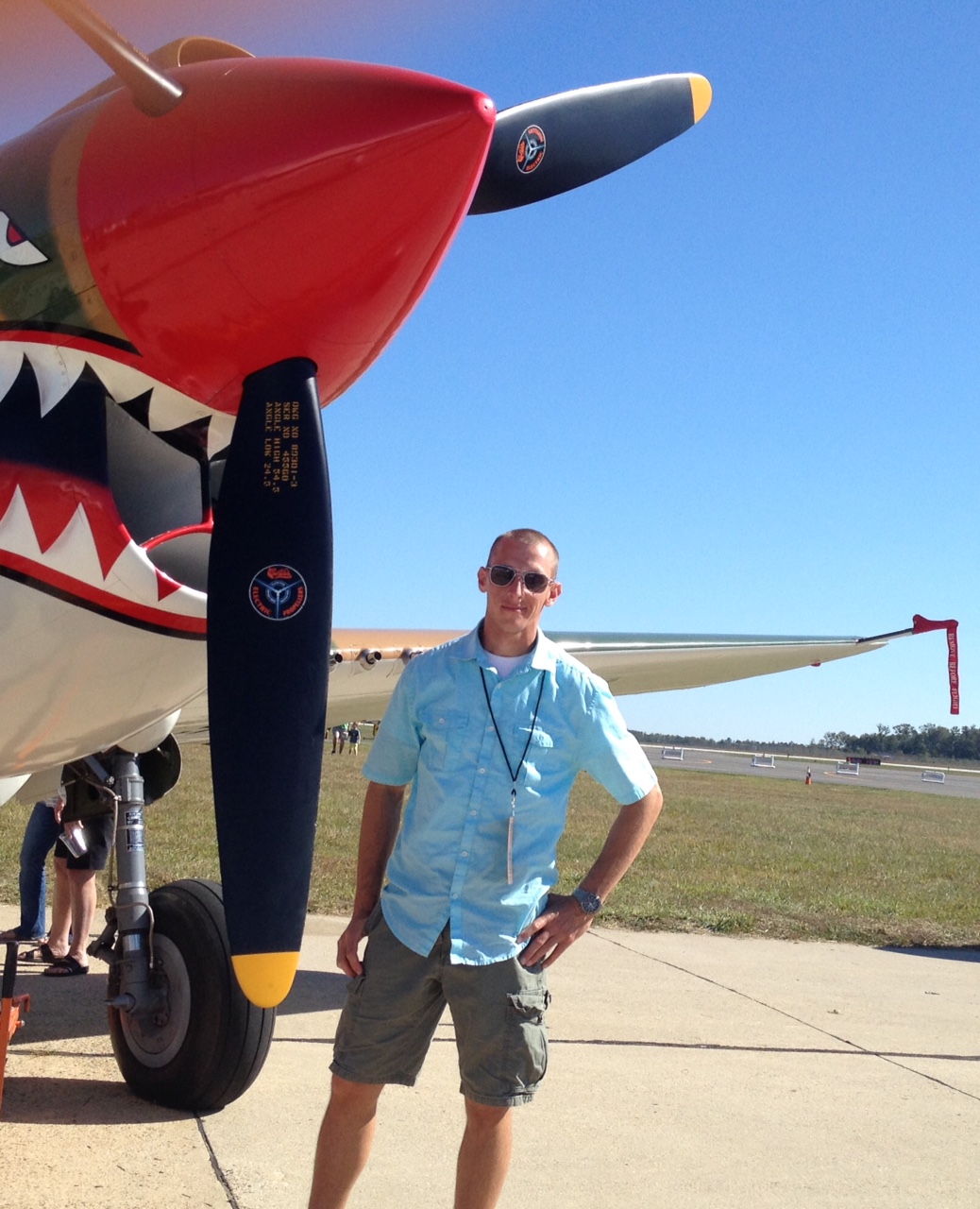 Jared is from Western NY and has been around aviation since childhood. His father flew recreationally and provided early opportunities to learn and become involved in flying. Jared attended air shows regularly with his family and was inspired to serve and fly for our country. Jared started his formal flight instruction at age 14 and earned his private pilot certificate after high school. He attended Genesee Community College and Air Force ROTC while continuing his flight training. He later attended Florida Institute of Technology in Melbourne, FL where he earned a Bachelor of Science in Aviation Management. His collegiate training included earning FAA instrument, commercial, multiengine and flight instructor certifications, including aerobatic courses, turbine operations, and complex, tail-wheel, high altitude, and high performance endorsements. Additionally, Jared worked as an aircraft maintenance technician for a repair station. He was an active member in Alpha Eta Rho, the International Aviation Fraternity, and served as an elected officer supporting many organizations and events that furthered aviation.
After college Jared attended officer training school along with Specialized Undergraduate Pilot Training. He trained with the Air Force in twin engine jet aircraft and learned advanced instrument, formation, and aerobatic maneuvers. He also attended joint Navy training in advanced multiengine aircraft, over water operations, and military ratings. Jared currently operates the C-130 Hercules locally atNiagara Falls Air Reserve Station as an aircraft commander with over 10 years of military experience. He is also responsible for many additional duties as an military officer, including serving as a Civil Air Patrol Liaison, Aviation Safety Officer, crew resource management facilitator, and air show coordinator.
Jared is also a licensed Airline Transport Pilot exercising his privileges as first officer with a major airline with type ratings in the Boeing 757 and 767 aircraft. He has over 12 years of civilian flight instructor experience providing flight and ground instruction; from basic, advanced, instrument, complex, high performance, formation, aerobatic, and tail-wheel training curriculum. With a vast range of aviation experience he is passionate and excited to be able to share his experiences and knowledge with you and make your flight training safe, educational, and fun!
Chuck Desjardins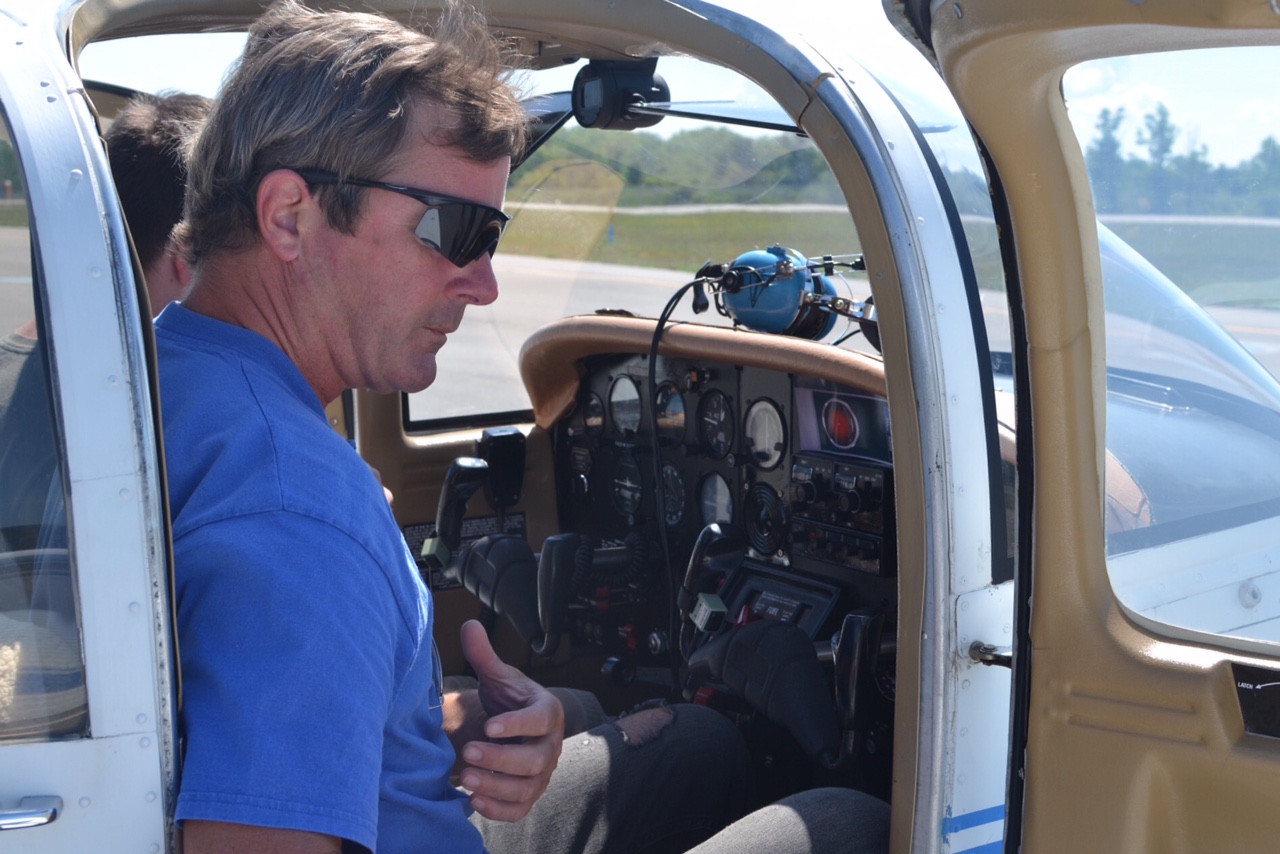 Chuck has a Bachelor of Science degree in Mechanical Engineering. He began flying in 1986. By 1989 he had obtained his instrument rating, commercial pilot certificate, and flight instructor certificates while raising a family and working full time. He enjoys aerobatics and has competed in several IAC (International Aerobatic Club) competitions in his tailwheel Decathlon. Chuck is currently a co-owner and maintainer of two single engine piston aircraft: a high wing 1946 Luscombe and a low wing 1978 Piper, further adding to Chuck's aviation knowledge, experience, and enthusiasm. He has been living and flying incident and accident free in western New York since 1989. When he isn't flying he puts the wind and aerodynamics to good use racing his 30' sailboat on Lake Erie!
Patrick Finnegan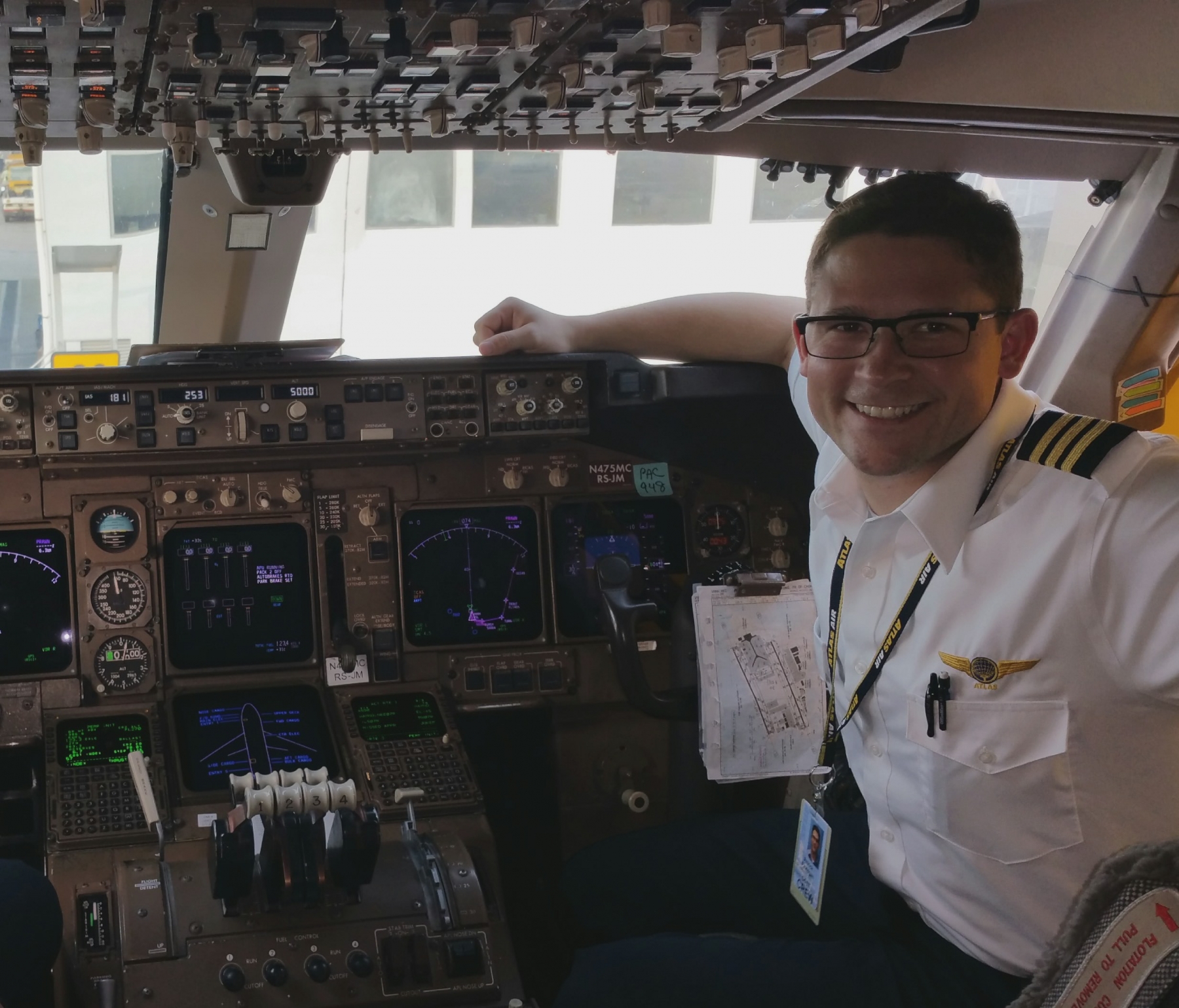 Patrick has been flying since he was 16 years old, earning his Private Pilot Certificate while in high school. While working on a Bachelor's degree in Geography at the University at Buffalo , he earned his Instrument Rating, Commercial Pilot and Flight Instructor Certificates, all while working a full time job at the Buffalo Airport as a ticket, ramp and gate agent for Airtran Airways. While in his sophomore year at UB, he began work as a flight instructor and continued this as his full time job for six years. He was eventually awarded Gold Seal status on his Flight Instructor Certificates. Patrick also flew with students in the Cessna 400, and ferried them around the country. During that time he also founded a flight school, Clear Air Aviation, LLC, which is now Clear Air Aviation, a subsidiary of Quality Aero LLC.
Patrick eventually pursued an airline career, and was hired by Cape Air, flying passengers in the 10-seat Cessna 402C. Here he earned his Multi-Engine Airline Transport Pilot Certificate. After Cape Air, he was hired on to fly the Embraer 145 for a regional airline, and less than 2 years later was hired by an international cargo and charter airline flying the Boeing 747-400, -800 and LCF. During this time in the airlines, Patrick continued to run Clear Air Aviation, LLC in management, sales, financial and logistics roles until February, 2016 when he sold the school to Quality Aero. He is now happily back in his role as a part time instructor and a marketing consultant for the new Clear Air Aviation.
Patrick resides in Wheatfield, NY with his wife Danielle and his son Brayden.
Art Hansen
Despite what some may believe, Art is not old quite enough to have chased the Red Barron! However, he has been an airplane guy for a long time. He started flying at 15, and soloed at 16 at the now long closed Amherst Airport. He received his Private Pilot certificate at 17 years old flying out of KIAG (Niagara Falls International Airport) in 1970; then he learned to drive. He flew rental planes for about seven years until taking a break from flying in order to save money for the down payment on a house. Unfortunately, the break lasted until he got back into flying in 1998. He and his wife bought a 1964 Cessna 182 in 1999 in order to travel. He soon decided he needed an Instrument Rating and earned that in 2001.
He has accumulated about 1600 hours with his
Cessna 182
flying to family gatherings, visiting children, and going on vacations. He has enjoyed wonderful adventures in California, Oregon, Washington, Colorado, South Dakota, and numerous destinations in the northeast and along the east coast. He has met a lot of great people and seen so many cool things that would have missed out on had he and his wife not owned an airplane. How else could one look down into Mt. St. Helens and watch the steam from the volcano rise through the snow, or watch the sun set over the ocean off the Florida Keys? After a 36-year career installing, calibrating and servicing diagnostic X-ray machines, Art decided he wanted to have some fun at work, so it was back to flight school for his Commercial Pilot certificate in 2011 and his CFI flight instructor certificate in 2012.
He is now enjoying flight instructing, and plans to continue as long as his health stays good. Over the years he has accumulated 2400 hours of real-world experience flying and teaching in general aviation aircraft.
Richard Milazzo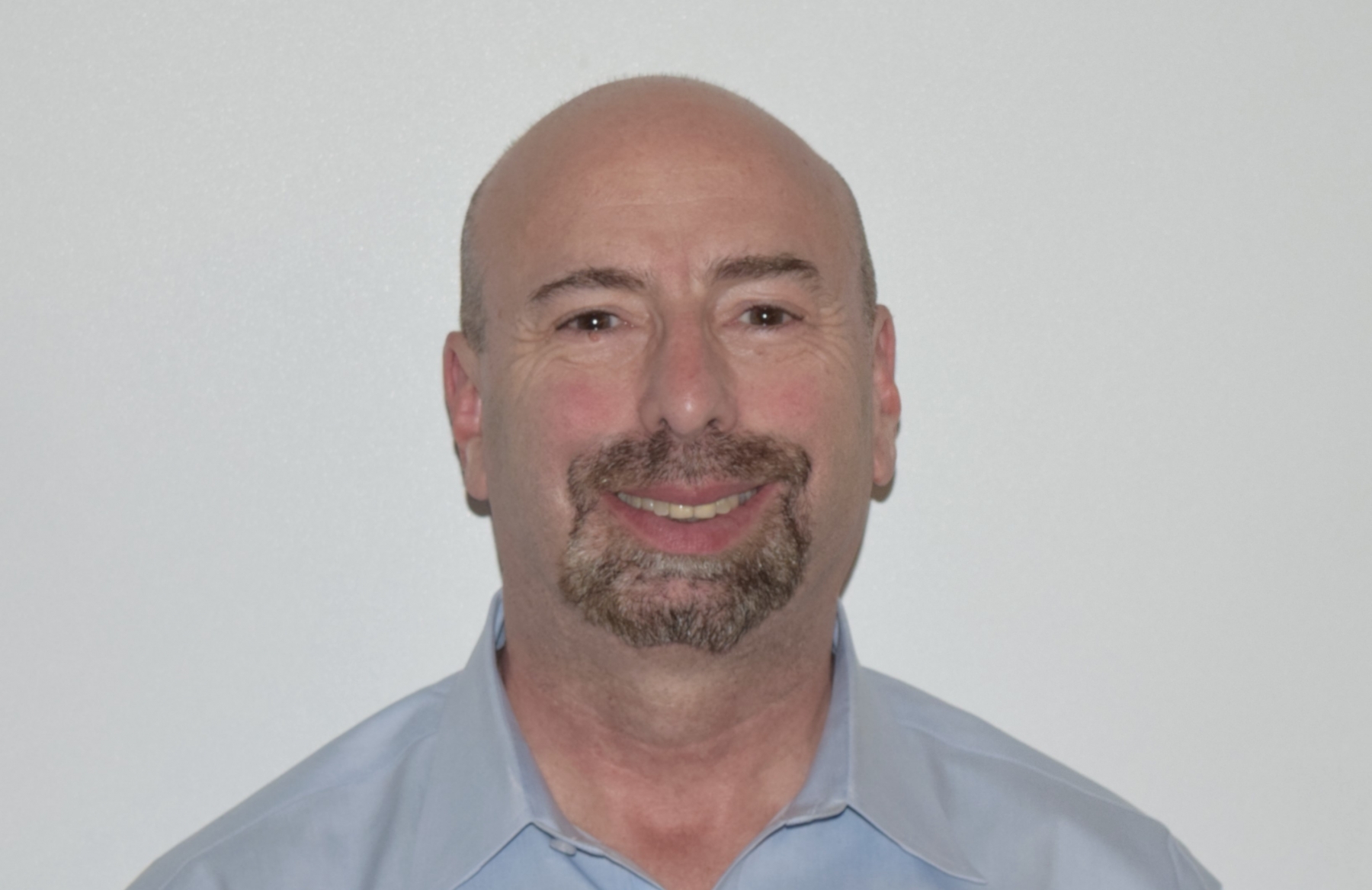 Richard is a commercial pilot with an instrument rating and a flight instructor with an instrument instructor rating. Rich was always interested in learning to fly, but waited until 1997 to take his first lesson due to the responsibilities of raising a family and managing a manufacturing business. Rich received his first flight lesson at the Hamburg, NY Airport and subsequently obtained his private pilot's certificate the same year. Although Rich enjoys flying, he is especially interested in learning new skills and sharing these with other people interested in learning to fly. Rich earned his instrument and commercial ratings. In 2002 he earned his Flight Instructor Certificate and in 2004 he earned his instrument flight instructor certification. He has taught students at the Royalton, NY, Niagara Falls, NY, North Buffalo Suburban (Lockport, NY,) and most recently, Akron, NY airports. Rich has a flexible work schedule allowing him to teach afternoons and weekends. Rich's favorite place to fly is out west. Las Vegas, Utah, and Arizona offer excellent flight conditions and amazing scenery. His favorite airplane to fly is a Mooney; a plane that is regarded for both its efficiency and performance. He has nearly 1400 flight hours, most of which have been acquired while providing flight instruction. In addition to flying Rich enjoys competitive cycling, and recreation cycling with his wife, in the US and Europe. He has two adult sons.
Libby Schultz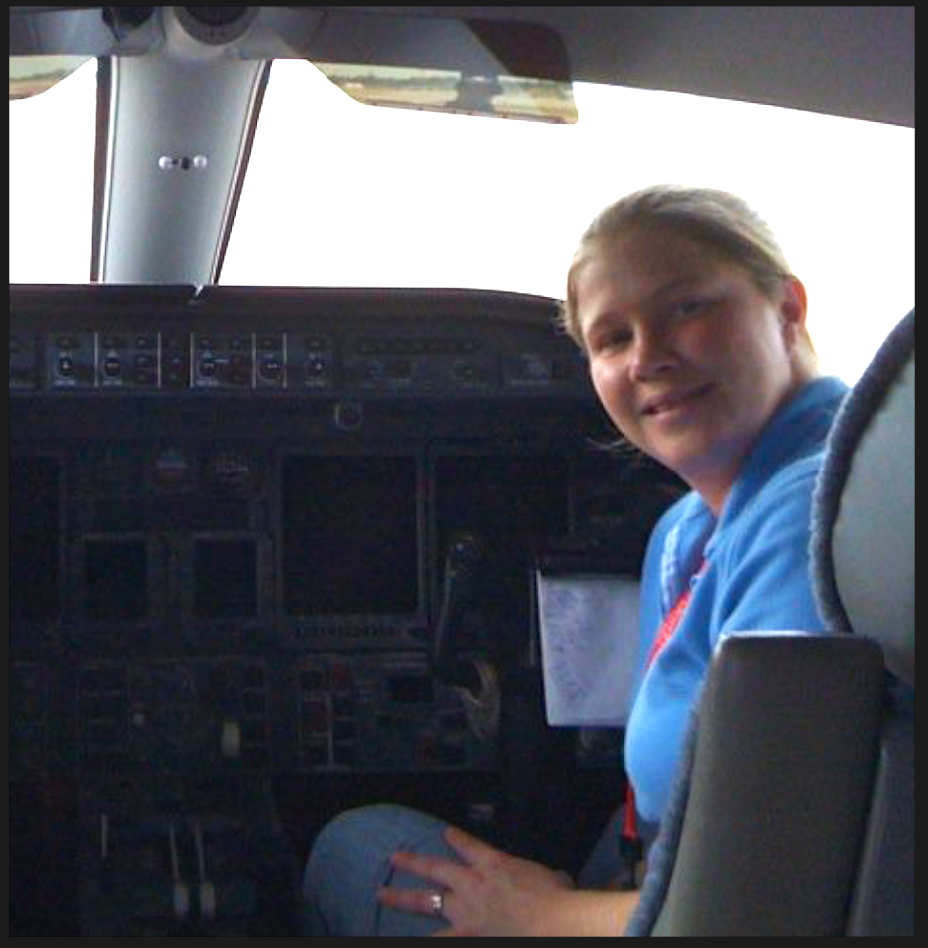 Information coming soon...
*Note: flight instructors work as
independent contractors
with Akron NY Flight School (this does not affect student training)